Le Soleil de la Méditerranée
WATER PARK
In the summer, temperatures regularly hit 30 °C at Le Soleil de la Méditerrannée Campsite. When the Occitanie sun blazes in the sky, it's time to cool off in the water. Our huge waterpark has slides, covered and outdoor pools, a fun kids' pool, a jacuzzi, a sunbathing area and a hammam.
WATER PARK
From April to September, things heat up in Saint-Cyprien. To cool you off, Le Soleil de la Méditerrannée Campsite has a 4500 sq. m waterpark on site. Fully heated !
Swimming, water games, aqua aerobics, slides, sunbathing and plenty of laughs await.
Le Soleil de la Méditerranée Campsite's water park has:
a kids' pool with games for little ones;
a jacuzzi and a whirlpool;
outdoor pools;
giant slides;
massage jets;
a lazy river;
a hammam.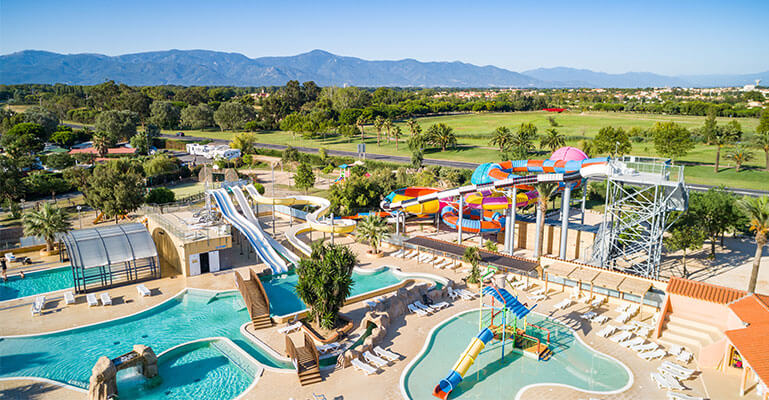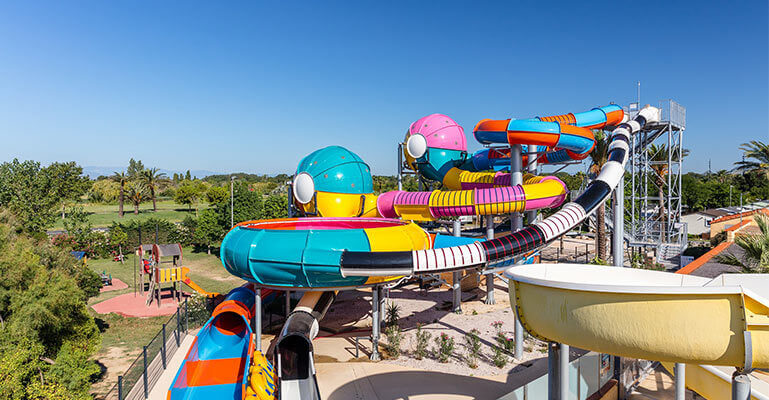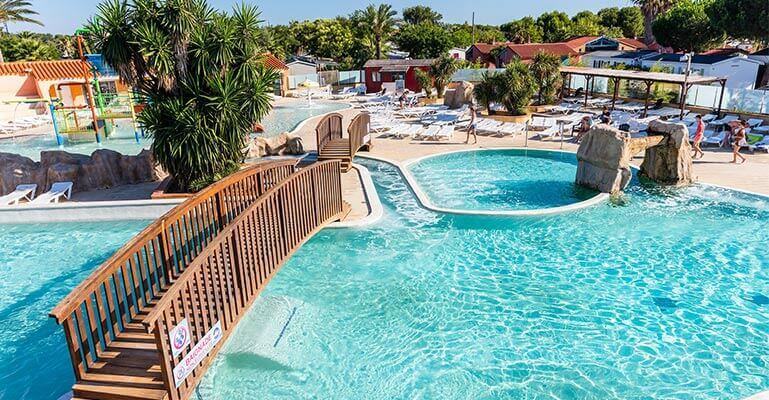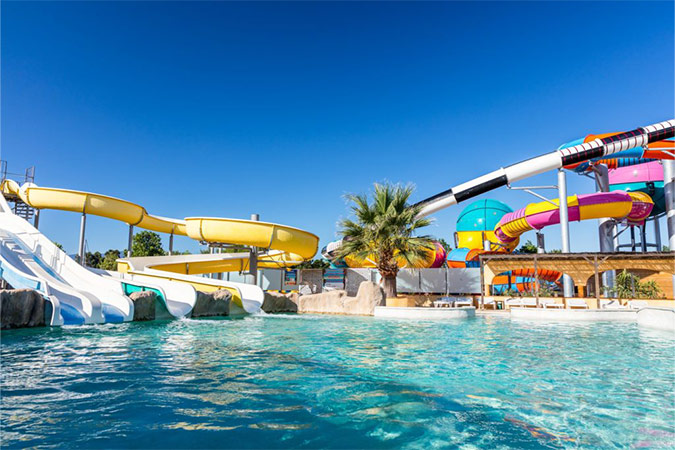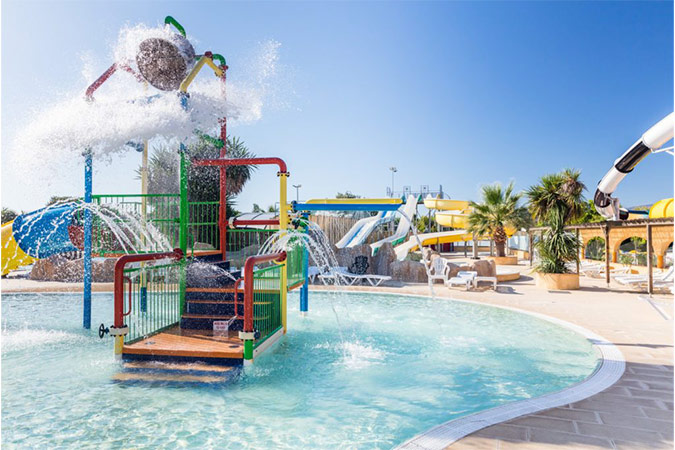 WATER ACTIVITIES FOR ALL AGES
Whether you're travelling solo, with family or with friends, you can have fun swimming and relaxing at the pool.
Several times a week, our good-natured team take over and get everyone involved with their dancing. Sports tournaments, water games and laughs can all be enjoyed at the campsite's waterpark.
If you're feeling energetic, join in with aqua aerobics lead by our instructors. This is a gentle activity suitable for all levels. Afterwards, have a well-deserved rest on a lounger in the large sunbathing area.
Little ones can discover the joys of splashing around in the kids' pool. This fun water game area has everything youngsters could need for a great time.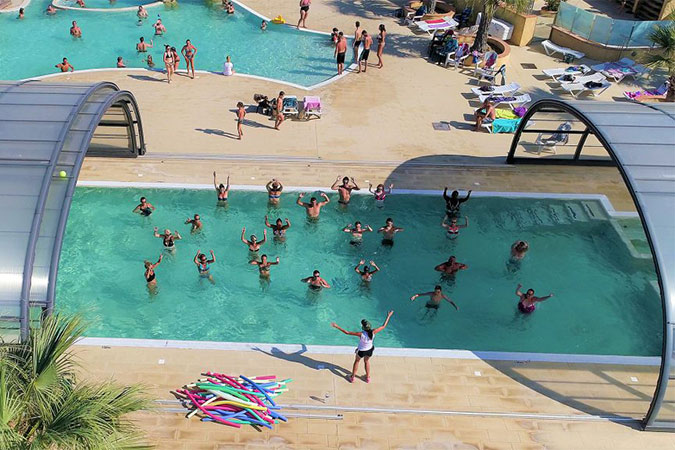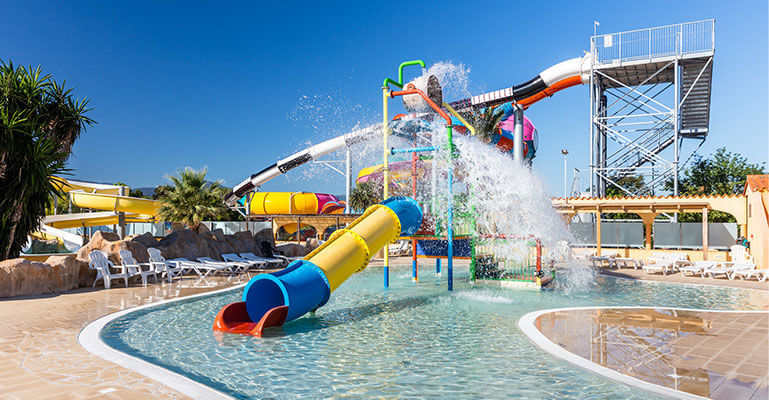 THE SEMI-COVERED POOL
Do you feel the cold? The big semi-covered pool at our waterpark is made for you! Being heated, it's the perfect temperature for a warm swim. Kids can also have fun safely in the covered paddling pool area.
The pool roof closes when the weather turns, meaning you can get out in all weathers!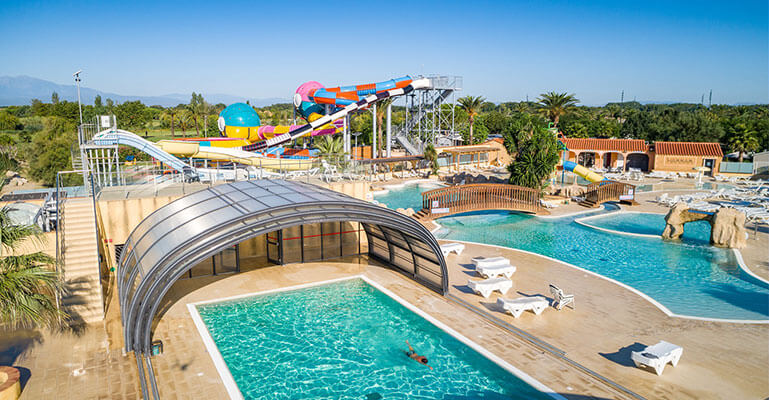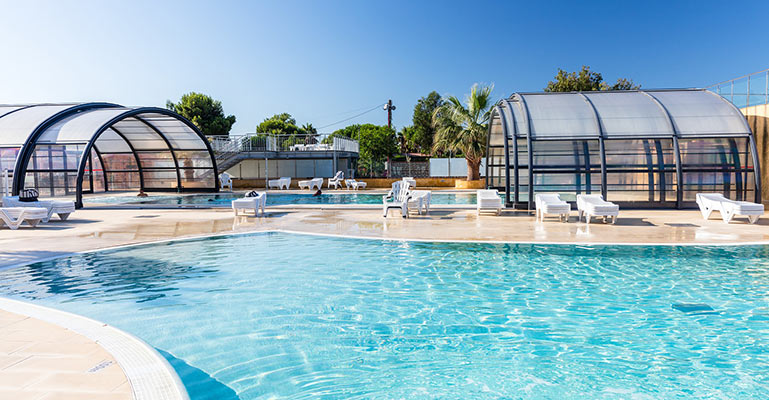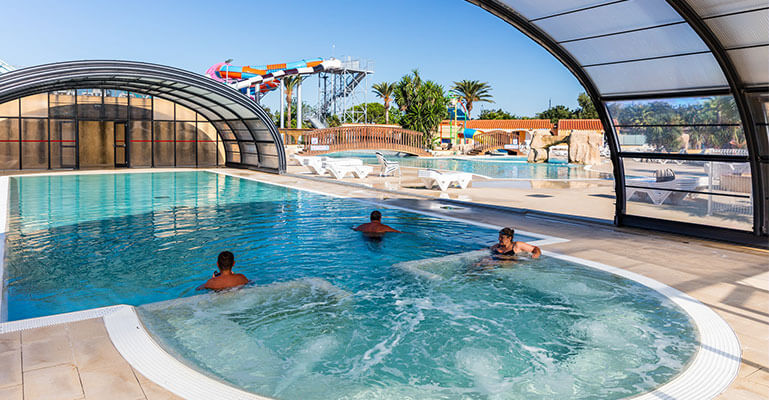 FANTASTIC GIANT SLIDES
Thrillseekers won't be able to resist our giant slides.
They're 12 metres tall and the natural light effects make the experience even more exciting. The multicoloured slide is 1.5 metres wide and takes rubber rings. All ages can enjoy the 105 metres of sliding fun on offer.
The enclosed Space Hole slide is 47 metres long and has a 9-metre open space bowl section.
So, who will have the most goes?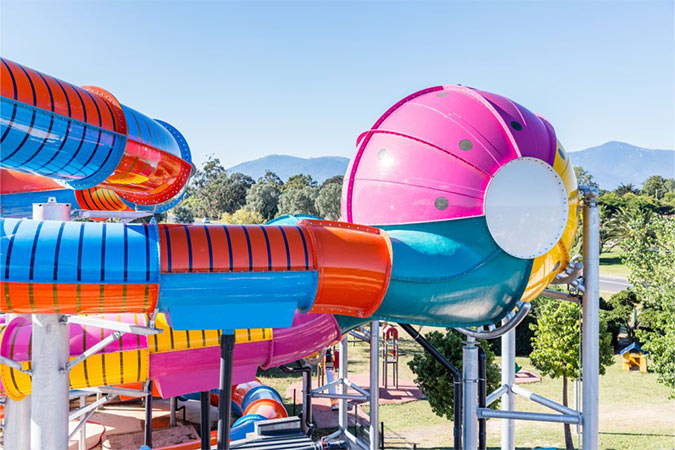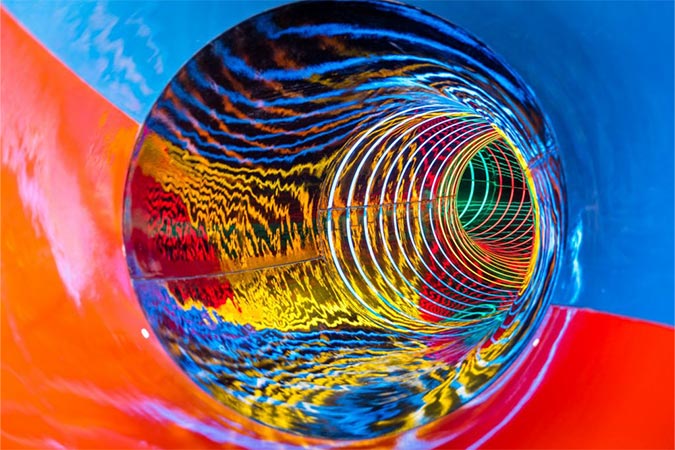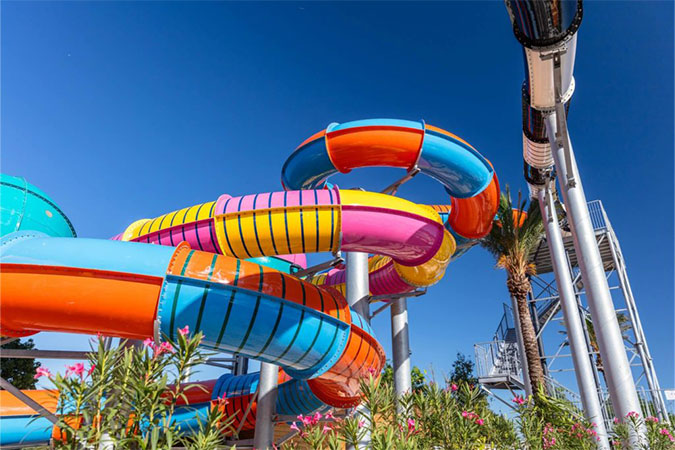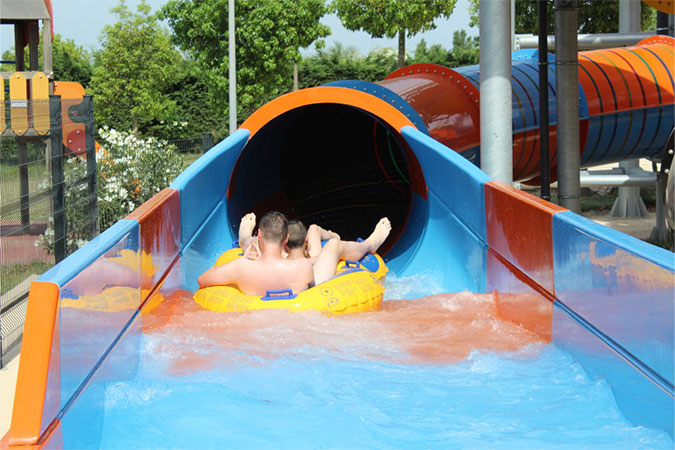 ENJOY THE ACTIVITIES AND ACTIVITIES OF LE SOLEIL DE LA MÉDITERRANÉE CAMPSITE