Le Soleil de la Méditerranée
OUR COMFORT MOBILE HOMES
Find true happiness in Occitanie. Tucked away half a mile from Saint-Cyprien's beach, our Comfort mobile homes make campsite life cosy. To meet different needs, Le Soleil de la Méditerranée Campsite enables you to book the services of your choice. This means you can create your ideal holiday accommodation.
EXPLORE OUR COMFORT RANGE
With its Mediterranean climate, Saint-Cyprien is a nice village to spend time in. With friends or family, you live an exceptional stay in the heart of the unspoilt nature of the Pyrénées-Orientales. Temperatures are mild all year round. You can enjoy the outdoors to the full with our Comfort mobile homes and their integrated ground-level or elevated terraces. These shady furnished terraces give you some nice extra space.
Our Comfort accommodation are carefully decorated. These spacious mobile homes have comfortable bedrooms for all guests. They also have sociable spaces for friends or family to spend time together. Relax in the lounge/diner while your group's chef makes delicious food.
Good to know: Le Soleil de la Méditerranée Campsite has an accessible Comfort mobile home for people with reduced mobility.
OUR COMFORT MOBILE HOMES:
Can sleep 4-8 people
With or without air conditioning
With or without TV
Up to 4 bedrooms and 2 shower rooms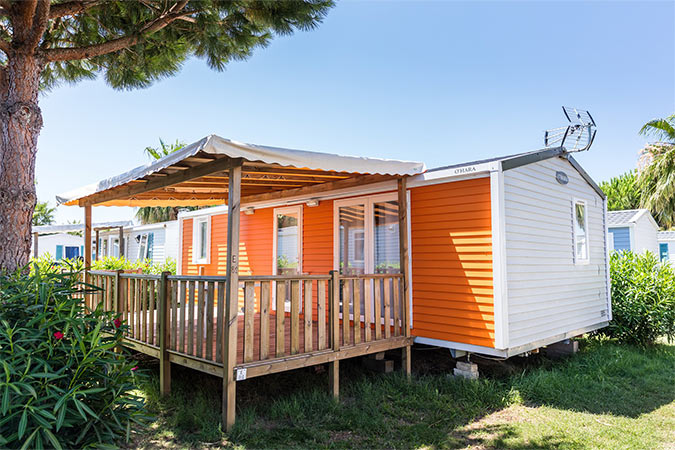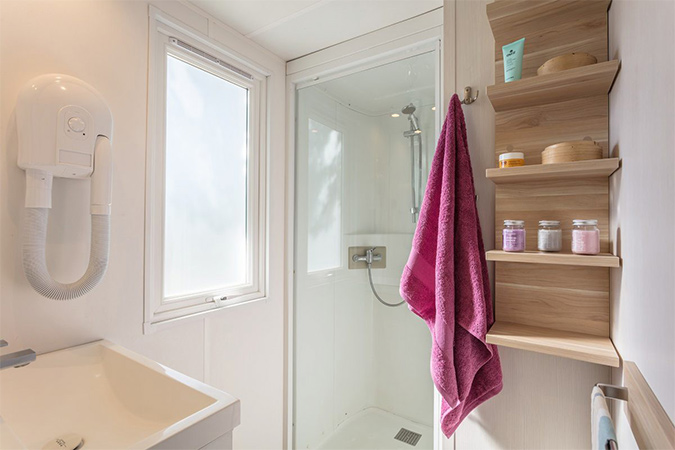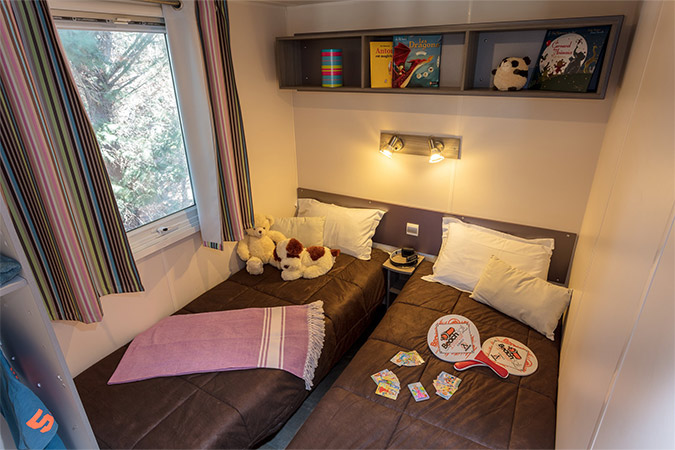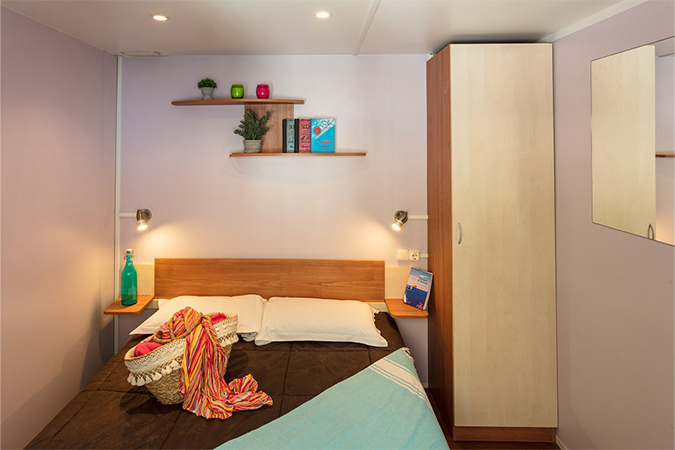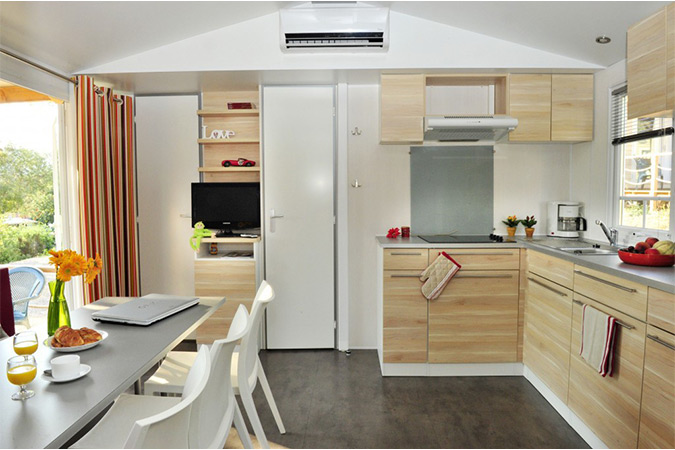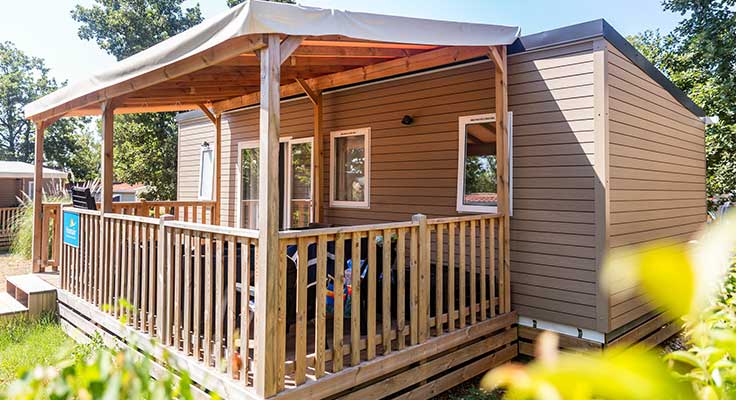 OUR PREMIUM MOBILE HOMES
Our high-end accommodation
At Le Soleil de la Méditerranée Campsite, you can enjoy nature in comfort. Stay in one of our Premium mobile homes and access a wide range of bespoke services. With its air conditioning and shady terrace, our Premium accommodation guarantees you a refreshing holiday. Our spacious mobile homes can sleep four to six people. Each space is designed for maximum comfort, from the lounge area to the bedrooms, shower room and well-equipped kitchen. When you choose a Premium mobile home, Wi-Fi, TV and end-of-stay housekeeping are all included.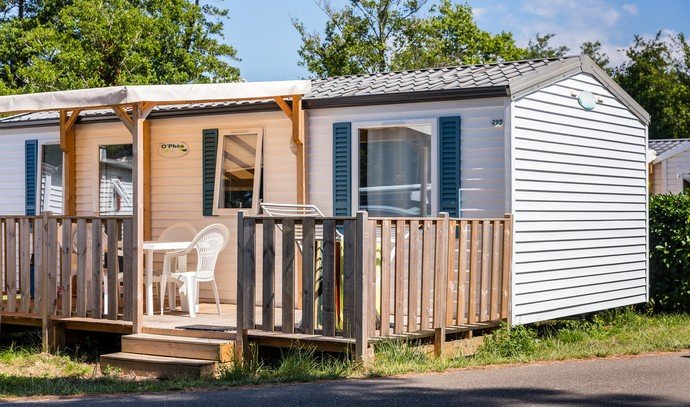 OUR CLASSIC MOBILE HOMES
Best value for money
Whatever your budget, you can have a unique experience at Le Soleil de la Méditerranée Campsite. Specially designed for groups of friends and families, our Classic mobile homes promise you a simple holiday. They're welcoming and can sleepup to six people. With the shady terrace and air conditioning, you're guaranteed a refreshing stay. To meet different needs, our Classic accommodation offers optional services. When you book, you can choose to add a TV, Wi-Fi and/or sheets.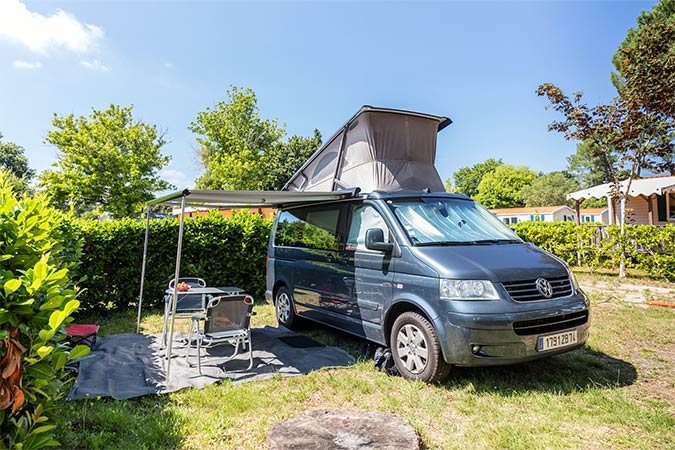 OUR PITCHES
Close to nature
With its three kinds of pitches, Le Soleil de la Méditerranée Campsite can offer guests the pitch of their dreams. Your private pitch gives you access to all campsite services and facilities. All those arriving with a tent, camper van, van or caravan can set themselves up on a sectioned-off pitch. With surface areas from 85 to over 120 sq. m, our pitches provide the comfort you need for an idyllic holiday. They come with a water point, an electricity supply and waste water disposal, and you can also hire a fridge.