Le Soleil de la Méditerranée
ACTIVITIES & ENTERTAINMENT
Our team encourage guests to get involved with a range of activities at our friendly and welcoming campsite. Organise your day around fun like Zumba, sports tournaments, board games, snooker and dance parties. Kids can also have the holiday of a lifetime at the kids' club. At Le Soleil de la Méditerranée Campsite, holidays are happy.
SPORT FOR THE WHOLE FAMILY
Spend time with others during your holiday at Le Soleil de la Méditerranée Campsite. Whether you're travelling solo, with friends or with family, you're welcome to take part in our various activities. In Saint-Cyprien, we're good sports. Whether you're a beginner or more experienced, you'll love our varied sports programme.
We hold lots of sports tournaments throughout the season. Take your friends on with beach volleyball, beach football, water polo, pétanque or our "Olympics".
Sport is important at Le Soleil de la Méditerranée Campsite. We provide:
a multi-sports ground;
a fitness trail;
bikes to hire;
aqua aerobics and Zumba;
a pétanque pitch.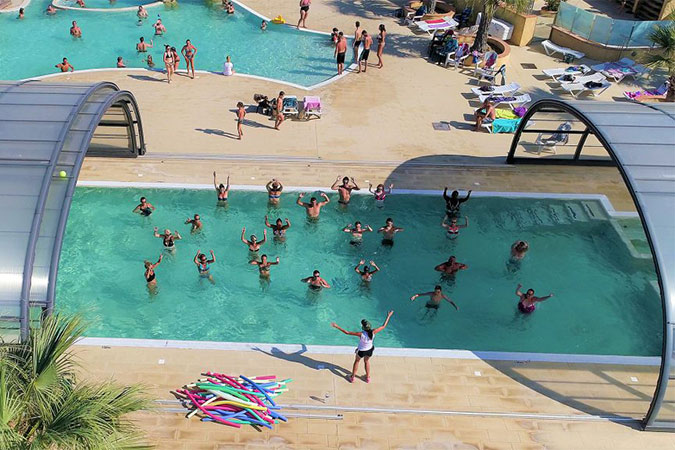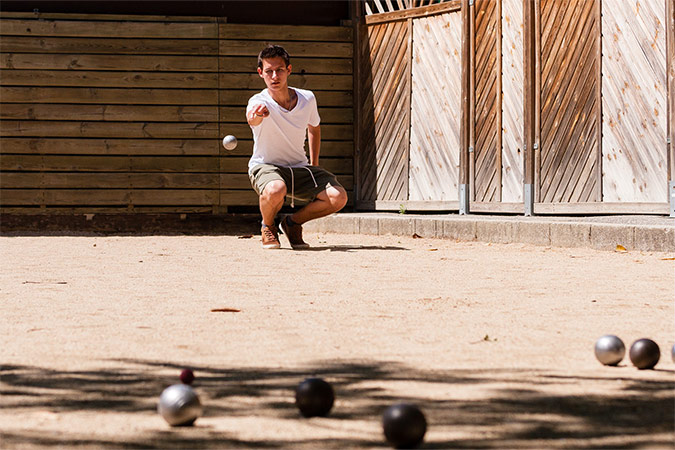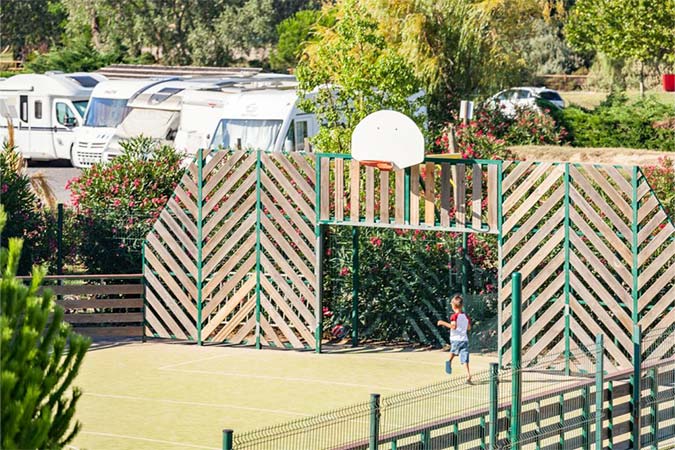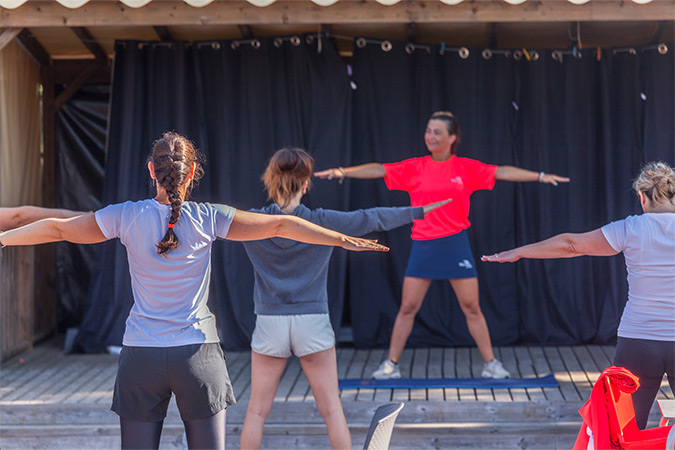 ACTIVITIES FOR KIDS
During the holidays, little ones can enjoy playing and discovering new things. They'll have an unforgettable stay when they make new friends at our playground. With its slides, springy equipment and rope pyramid, this is the perfect place to come up with stories and make wonderful memories.
Our qualified activity leaders look after young guests at the kids' club (for ages 4 to 12). The club is open every day except Saturday for sports, games and crafts. In the evenings, kids can have fun bopping away to summer hits at our Mini Disco.
Teens also have their own club (for ages 13 to 17). The programme includes beach trips, sports tournaments and pool games.
Useful information:
Clubs open daily except Saturday
Hours: 9am to 1pm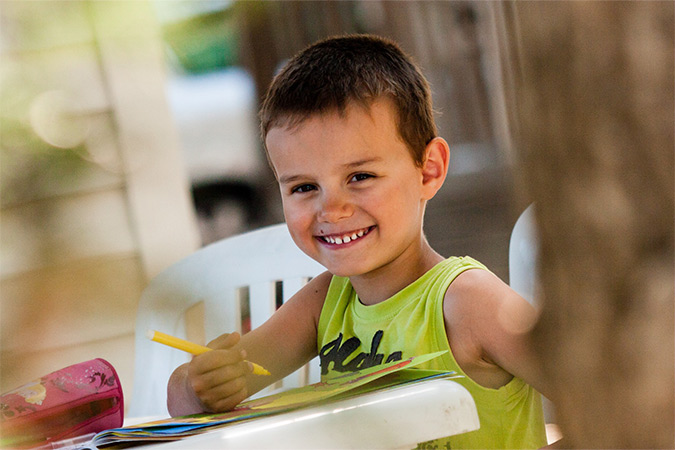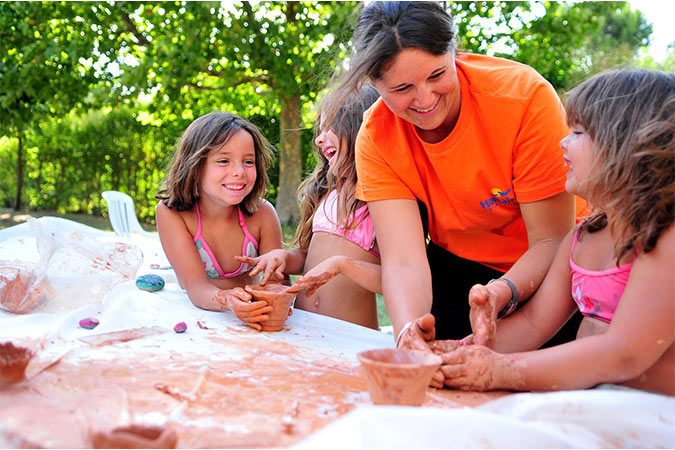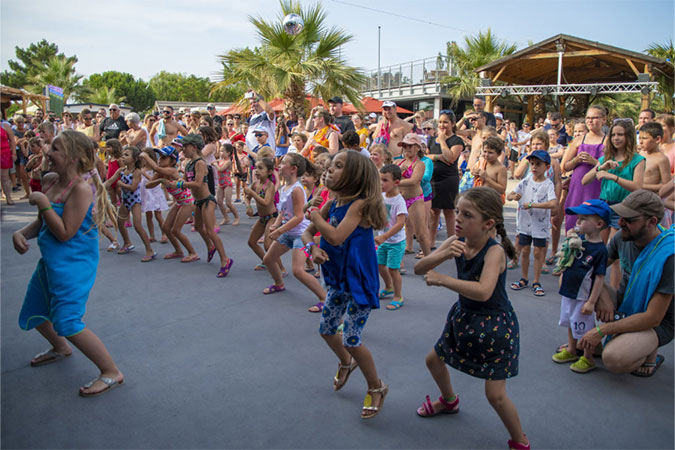 EVENING ENTERTAINMENT
Le Soleil de la Méditerranée Campsite is a fun place to be in the evening! Our campsite will give you a taste of the Pyrénées-Orientales region's unique ambiance. In Saint-Cyprien and elsewhere in Occitanie, partying is a way of life.
Every evening, you can get involved in the entertainment organised by our team. All ages will enjoy the themed dinners served at Le 66 restaurant, where you can watch shows, revues, cabarets and live music on stage.
Our pool parties in the waterpark area go on into the night.
Le Soleil de la Méditerranée campsite also organises foam parties and karaoke for guests.
To find out about the full evening entrainment programme during your stay, visit reception or check the campsite app.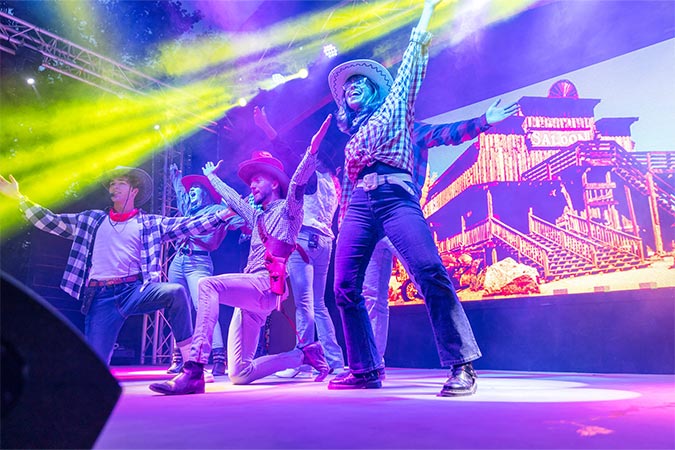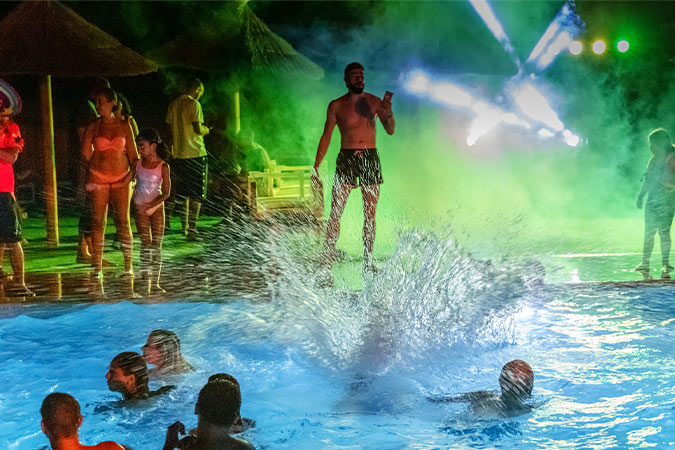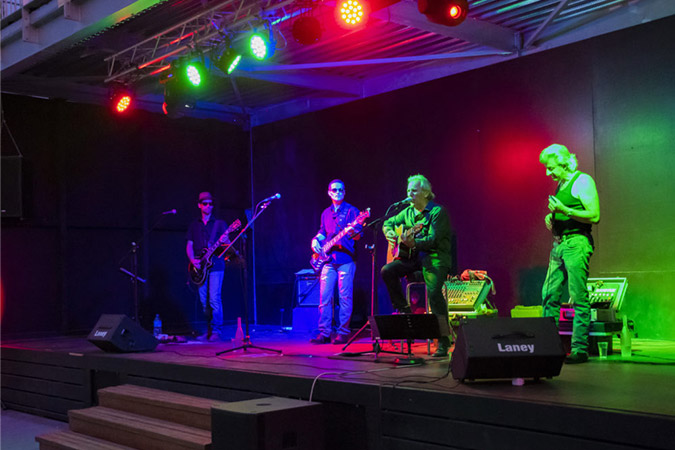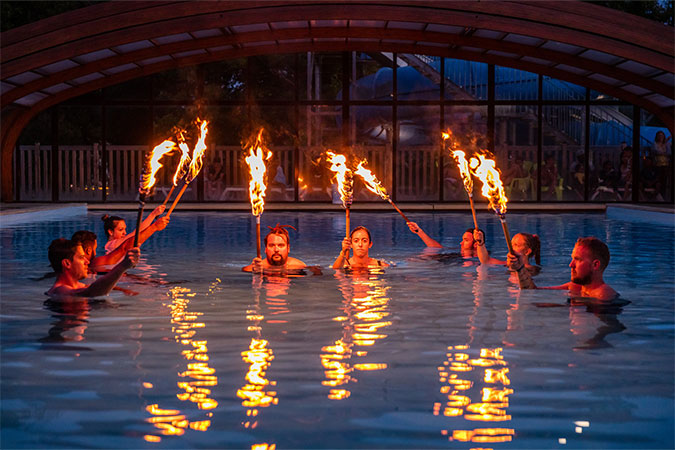 CHECK OUT THE SERVICES AVAILABLE AT LE SOLEIL DE LA MÉDITERRANÉE CAMPSITE