Le Soleil de la Méditerranée
RENTAL OF MOBILE HOMES IN SAINT-CYPRIEN
Imagine a peaceful haven by the Mediterranean Sea. Now imagine a gentle breeze, unspoilt mountains and a rich culture. Imagine no more: this corner of paradise actually exists, and it's called Saint-Cyprien. Enjoy an unforgettable holiday in one of France's most beautiful regions at Le Soleil de la Méditerranée Campsite. Half a mile from Saint-Cyprien's beach, our campsite provides different kinds of accommodation. Stay with family or friends in natural surroundings with all home comforts.
EXPLORE OUR PREMIUM RANGE
The spacious, practical mobile homes in the Premium range are guaranteed to be under four years old. With their fully equipped kitchen, storage areas and comfortable lounge/diner, they are a home away from home. With their air conditioning and privateshady terrace, our Premium accommodation options feel like holiday homes. They're perfectly located, allowing you to reach Saint-Cyprien's lovely beach in just a few minutes.
With Premium Exclusive, you can access a range of bespoke benefits and services. The accommodation has internet, sheets and towels are provided, and the housekeeping included means you can enjoy every moment of your holiday.
THE PREMIUM RANGE:
Can sleep 4-6 people
Fully equipped: TV, dishwasher and much more
Furnished terrace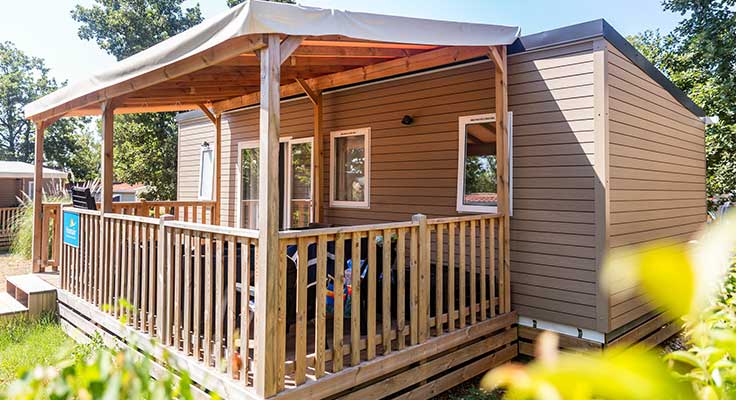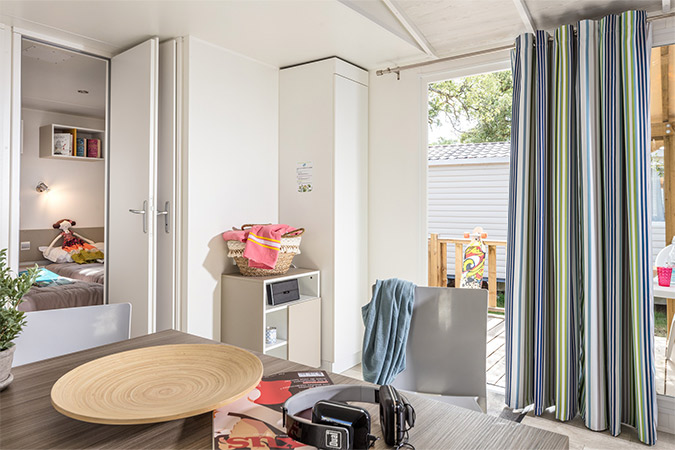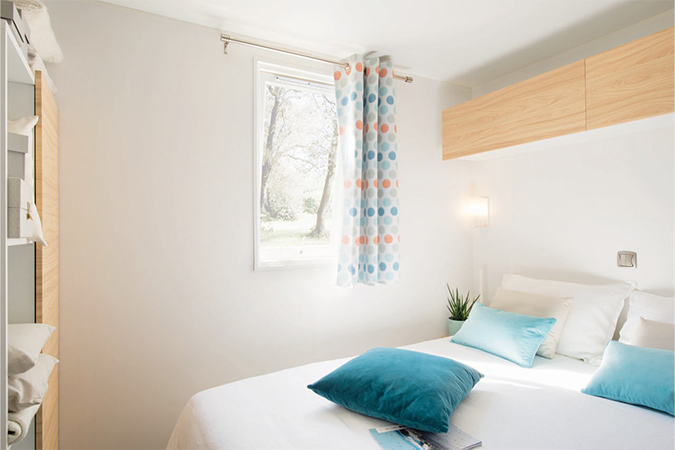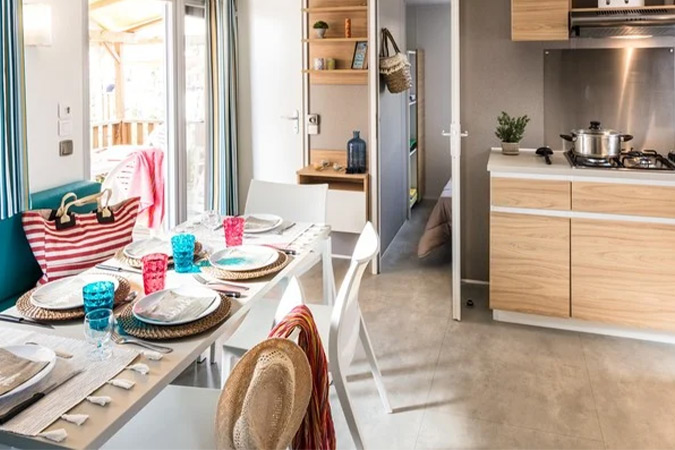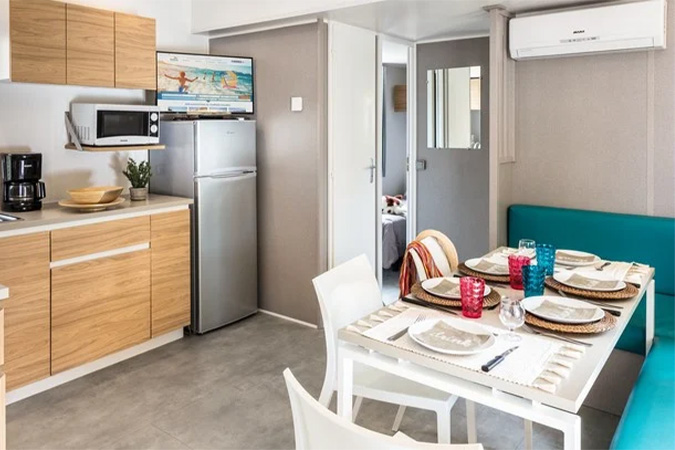 EXPLORE OUR COMFORT RANGE
Tucked away on shady pitches, our Comfort mobile homes promise you a wonderful stay. With their well-equipped kitchen and spacious lounge/diner, they're perfect for families and groups of friends wanting to spend time together. The sleeping areas also have lots of storage to make life easier.
With over 300 days of sunshine a year, Occitanie is a popular destination for lovers of the great outdoors. From your shady terrace, you can enjoy southern France's lovely temperatures.
Good to know: Le Soleil de la Méditerranée Campsite has an accessible Comfort mobile home. With its access ramp and careful layout, it's wheelchair-accessible.
THE COMFORT RANGE:
Can sleep 4-8 people
With or without air conditioning
Bespoke services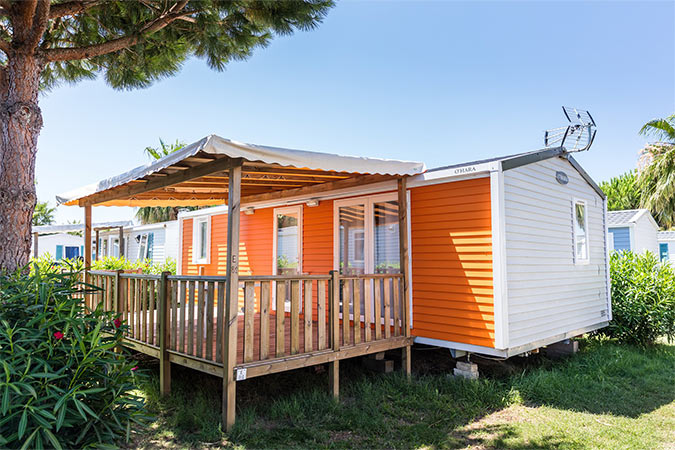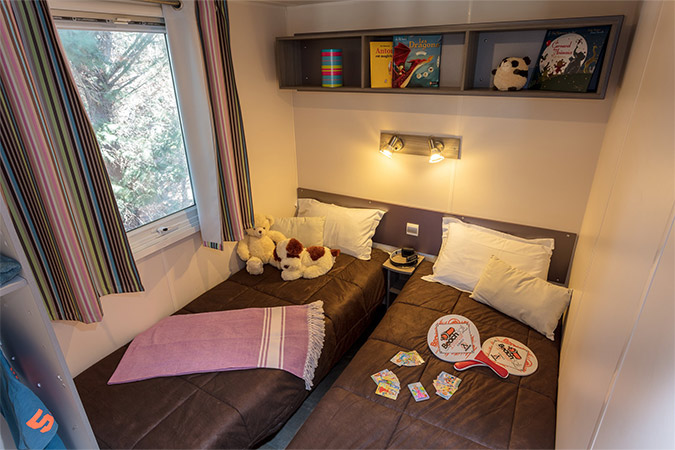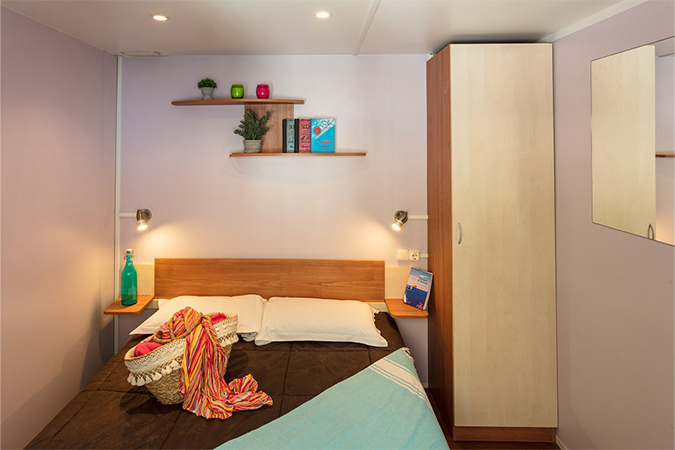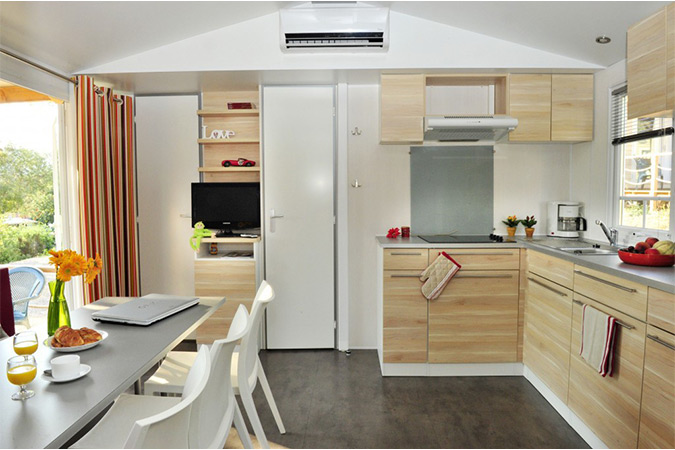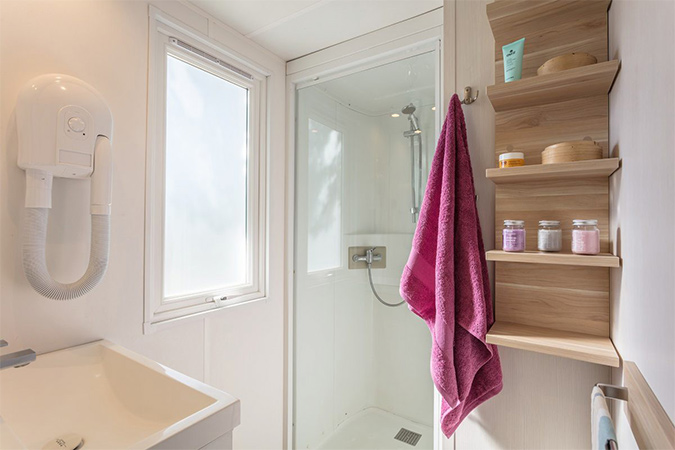 EXPLORE OUR CLASSIC RANGE
It's never been so easy to holiday in idyllic surroundings without breaking the bank. At Le Soleil de la Méditerranée Campsite, our Classic mobile homes offer the best value for money. These simple and practical spaces have everything you need for a fuss-free stay.
They're located half a mile from Saint-Cyprien's beach and have a shady terrace. After a day of exploring or swimming, you'll enjoy spending time together in this extra space.
These mobile homes also come with plenty of storage. With three bedrooms, adults and kids can have their own space.
THE CLASSIC RANGE:
Can sleep up to 6 people
Air conditioning
Range of optional services: Wi-Fi, TV, sheets, etc.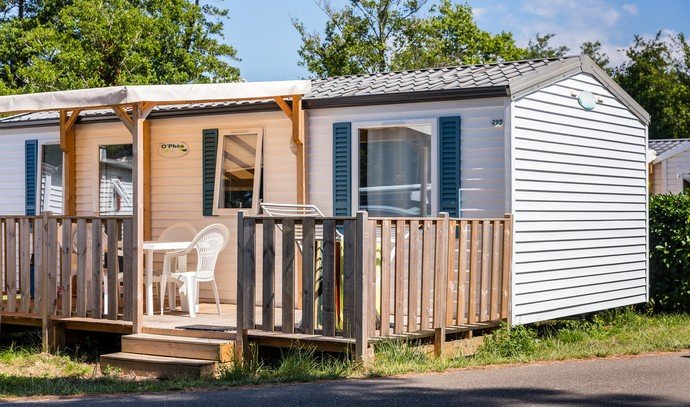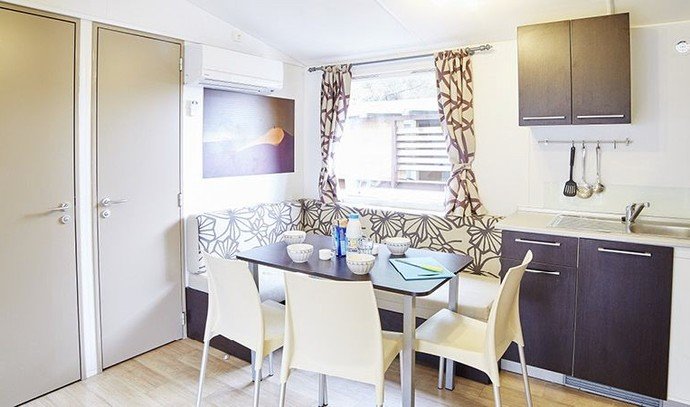 EXPLORE OUR PITCHES
Every guest has their own needs. So, whether you're arriving in a van, a caravan, a camper van, or with a tent, Le Soleil de la Méditerranée Campsite has the right pitch for you.
Our campsite boasts four kinds of private pitches, each with its own advantages. Depending on your budget and needs, you can hire a fridge.
By choosing a pitch, you have quick and easy access to all campsite services and facilities. Our pitches are in the middle of the campsite near the handy modern toilet blocks.
Surface area: 85 to over 120 sq. m
Water point, electricity supply
Sectioned-off pitches