Le Soleil de la Méditerranée
SERVICES
Le Soleil de la Méditerranée Campsite provides 5-start comfort. You don't need to travel far for a variety of services. Our campsite has its own grocer's, bar, restaurant and items for hire. Our team is available to help when you book and during your stay, and will be pleased to make your Occitanie holiday unforgettable.
LE 66 BAR/RESTAURANT
The fully renovated Le 66 bar/restaurant has a mouthwatering new menu.
Enjoy the freshly cooked dishes while seated on the shady terrace or indoors. At lunchtime and in the evening, the chef makes our famous pizzas.
The campsite bar also serves refreshing drinks all day. Take time out in the shade of the umbrellas between games of snooker or table football.
In the evening, Le 66 plays host to live music including rock, folk and blues; shows; and dancing. From the comfort of your table, enjoy the campsite's great evening entertainment as you eat. Once you've had your dessert, head over to the dance floor and party the night away.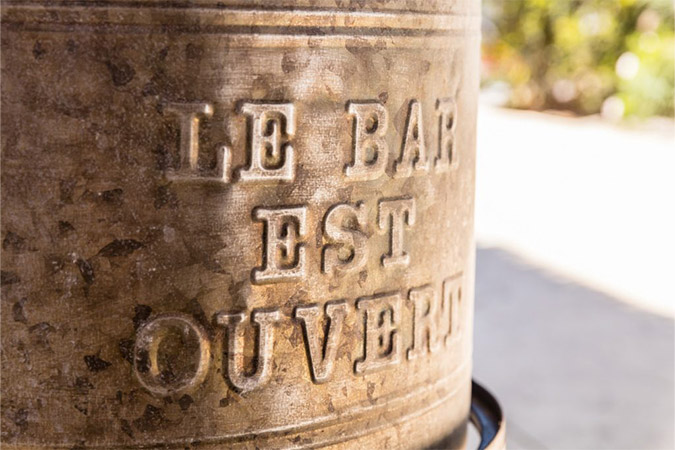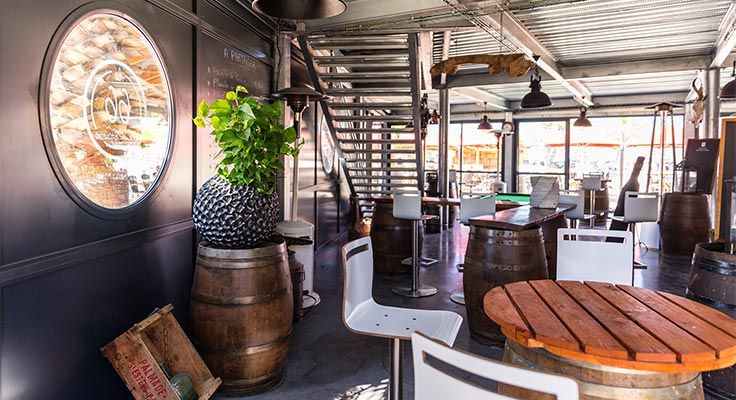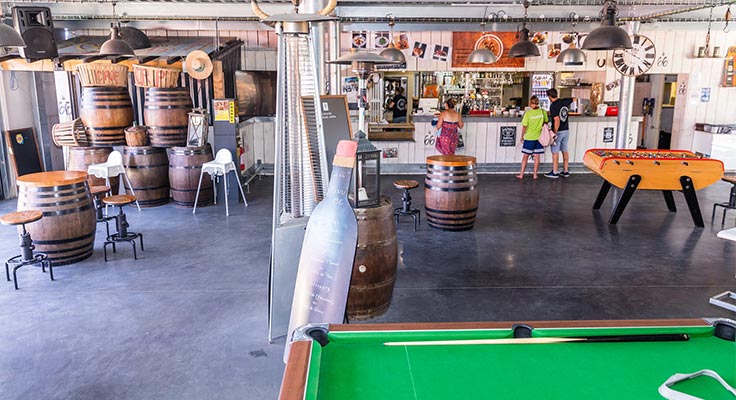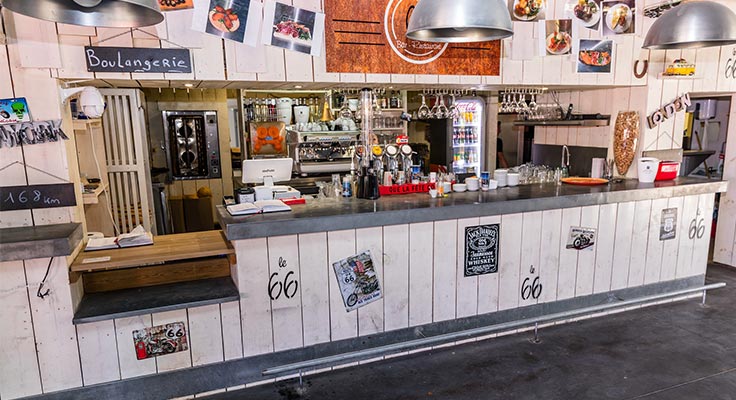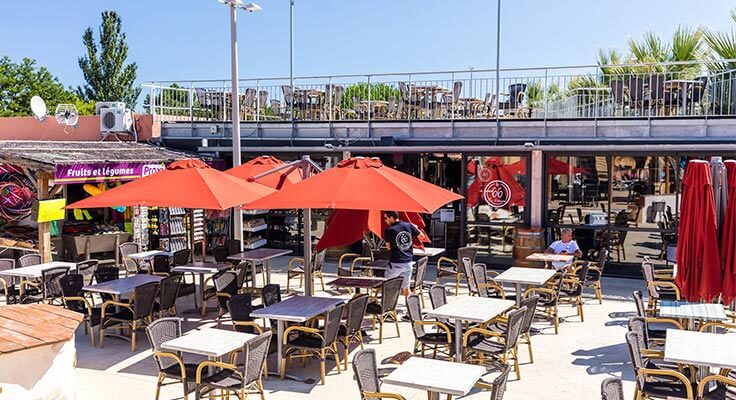 THE GROCER'S
Missing an ingredient for your favourite dish? No problem. The grocer's at Le Soleil de la Méditerranée Campsite stocks a wide range of groceries, with everything you need to make delicious meals in your accommodation's well-equipped kitchen.
The grocer's also sells various non-food products. Need a ball to play with in the shade of the pine trees? Or some flip-flops for the beach? Then visit the campsite grocer's.
The grocer's also has fresh bread each day. Put together a delicious breakfast on your private terrace with its fresh bread and pastry deliveries and its selection of fruit and vegetables.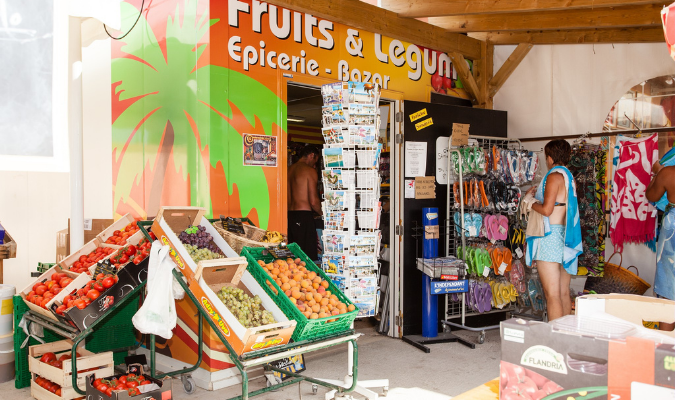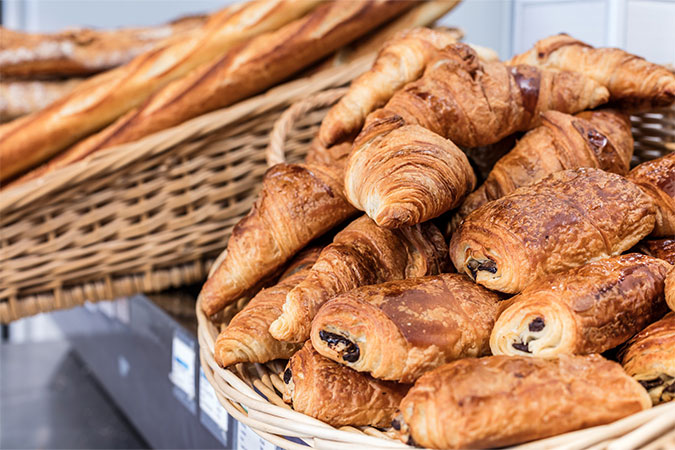 BIKE & TOURIST TRAIN
It's easy to explore the area around Le Soleil de la Méditerranée Campsite.
Bike enthusiasts, groups of friends and families might want to cycle to Saint-Cyprien. From May to September, our campsite hires out bikes (kid, junior and adult sizes). Why not cover some of the Pyrénées-Orientales region's 430 miles of cycle paths?
From mid-June to mid-September, you won't need a car as the tourist train makes life easier, running daily to Saint-Cyprien's port and beach. With this free service, you can enjoy the wonders of the Côte Vermeille to the full without having to worry about parking. This free-to-access and original mode of transport means no more sitting in traffic jams.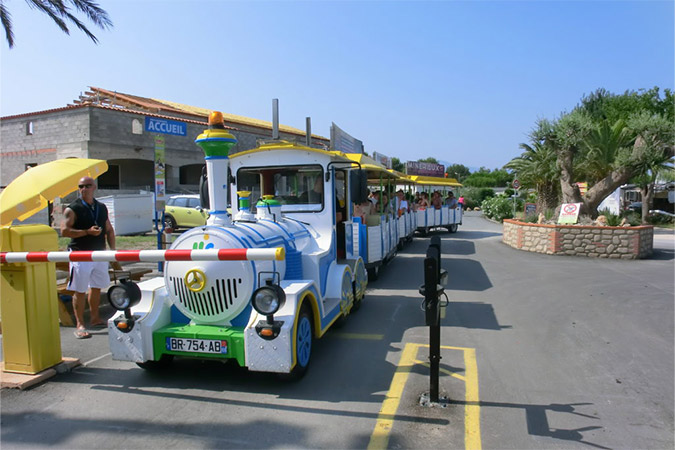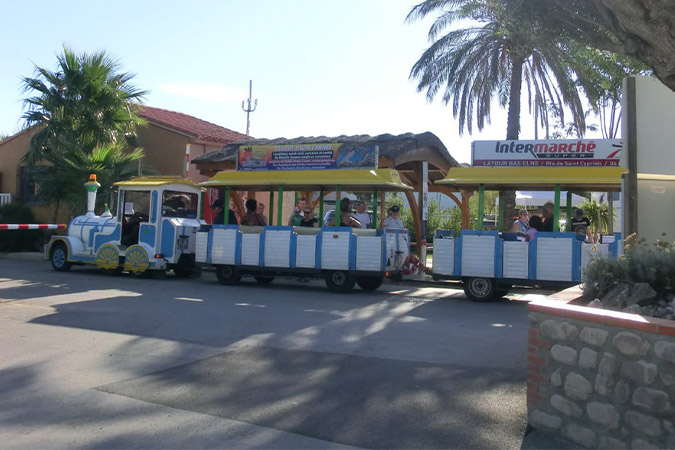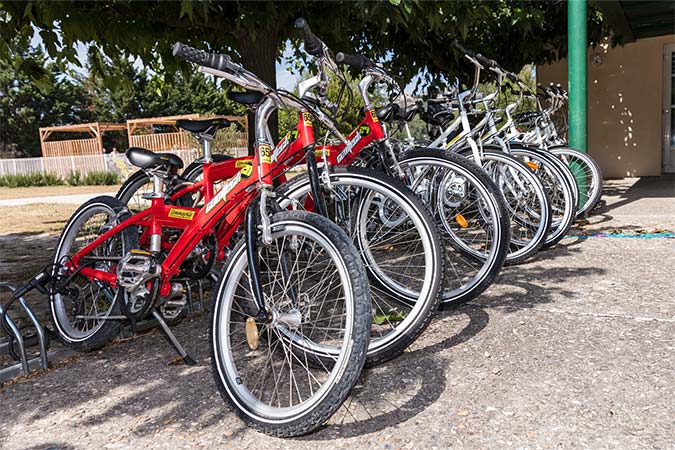 WI-FI
During your holiday, you'll want to share what you've been up to and your photos with loved ones elsewhere. Keep in touch using Le Soleil de la Méditerranée Campsite's free Wi-Fi.
Enjoy one hour of free Wi-Fi at the bar each day.
If you'd like to have Wi-Fi in your accommodation, just follow these three steps:
Select the WIFI network: wifi-pass-soleil-mediterranee;
Select the package you want;
Pay with your credit card.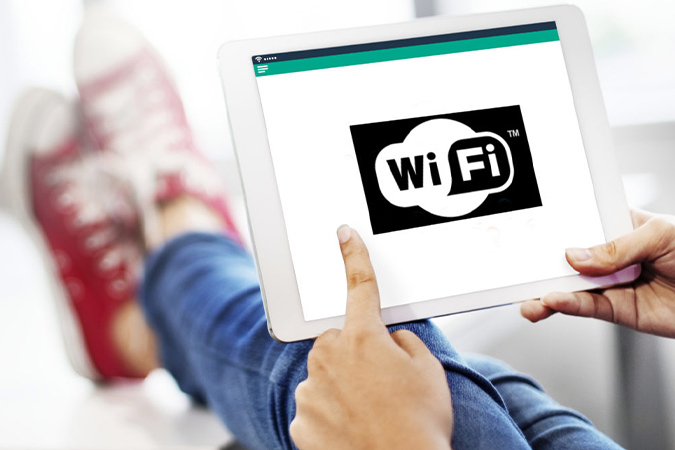 THE HAIR SALON
A holiday is the perfect time for some self-care. At Le Soleil de la Méditerranée Campsite, you can forget your worries and enjoy a little time out.
Our campsite has its own hair salon. This welcoming and intimate setting is the perfect place to relax while our professional hairdresser takes care of your hair. Why not get that new look you've been dreaming about?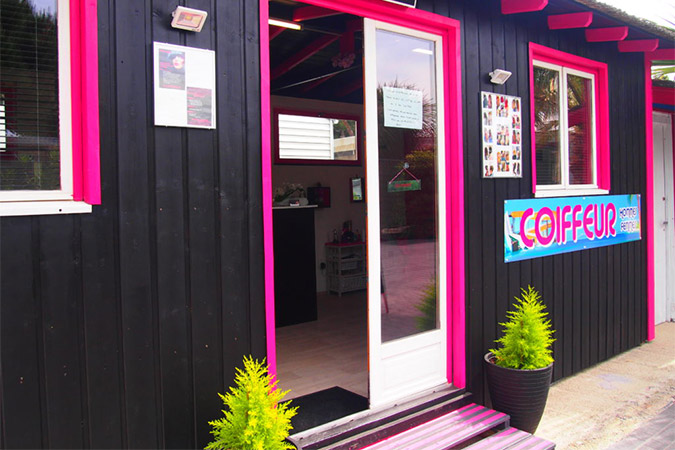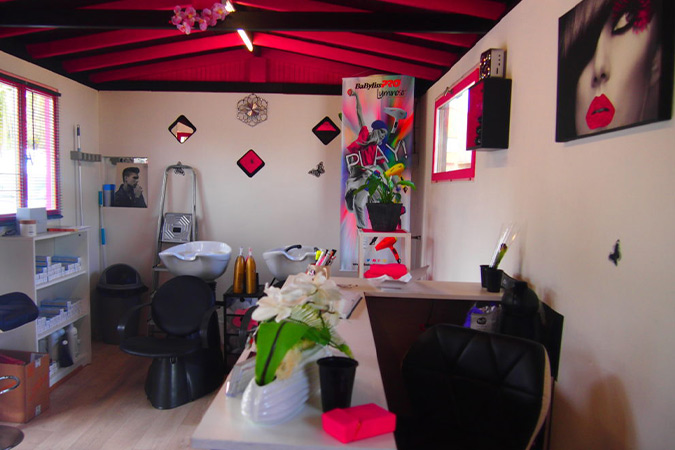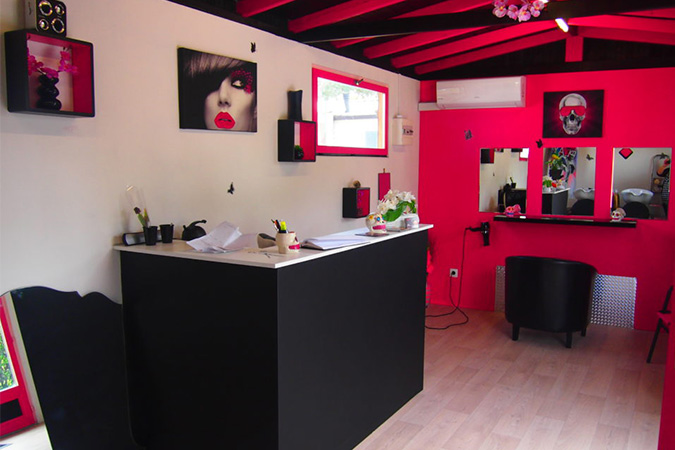 THE LAUNDRETTE
Forgotten some clothes? Kids got dirty quicker than expected? Don't worry: at Le Soleil de la Méditerranée Campsite, we have no problems, only solutions.
Our launderette for guests is near the toilet blocks. It has washing machines and tumble dryers, meaning you can enjoy clean clothes throughout your stay.
Prices and useful information:
Washing machine: €6 (laundry detergent pod included)
Tumble dryer: €4
Take 50 cent, €1 and €2 coins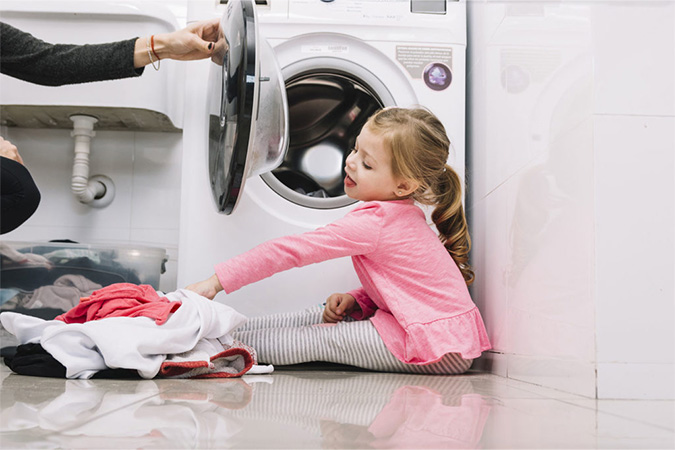 MORE SERVICES
Enjoy an easy holiday at Le Soleil de la Méditerranée Campsite. You'll find various items for hire at reception.
Prices and practical information:
Baby kit hire (high chair, baby bath and travel cot): from €31.50 per kit per week (on reservation)
1 single bed, towel and carpet: 17€
1 double bed, two towels and carpet: €30
1 double bed, 2 single beds, 4 towels, carpet: 62€..
1 double bed, 4 single beds, 6 towels, carpet: 92€
Barbecue hire: €5 per day (€50 deposit)
As a precaution, the campsite is under video surveillance.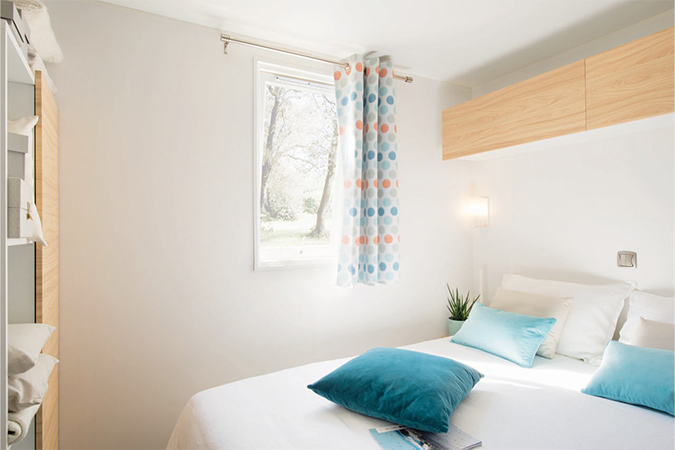 NEXT TO THE CAMPSITE
Le Soleil de la Méditerranée Campsite is around half a mile from central Saint-Cyprien. In just a few minutes, you can access a variety of other quality services and shops.
Supermarket a quarter of a mile away
Petrol station a mile away
Doctor's surgery half a mile away
Pharmacy under half a mile away
Hospital 12 miles away
Bar/Tobacconist/Souvenir Shop under half a mile away
Corner Shops under half a mile away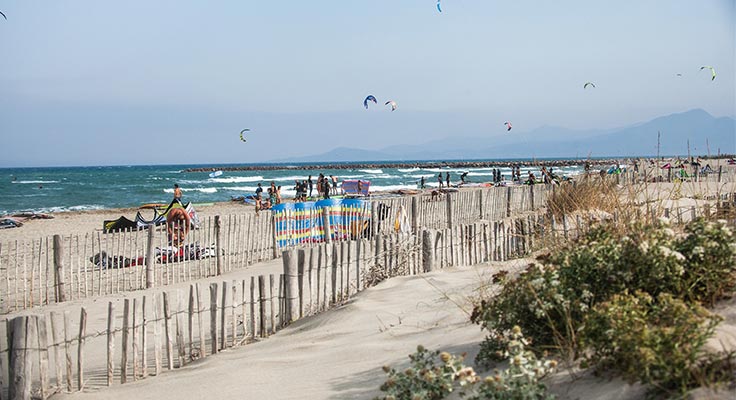 EXPLORE THE SURROUNDINGS OF LE SOLEIL DE LA MÉDITERRANÉE CAMPSITE