Le Soleil de la Méditerranée
VISIT SPAIN
Saint-Cyprien is a village perfectly located in the Pyrénées-Orientales. It has the sea on one side and is just a few miles from the Spanish border. During your holiday at Le Soleil de la Méditerranée Campsite, you might want to have a glorious day out experiencing some of the cultural and natural wonders Spain has to offer. Figueres, Le Perthus and Cadaqués are some of the popular places easy to reach from our campsite.
VISIT THE DALÍ THEATRE-MUSEUM
Figueres is a charming Spanish town with incredible architectural heritage 45 minutes from the campsite . Did you know the artist Dalí was born here in northern Catalonia? To find out more about his life and works, visit the Dalí museum.
The museum is the top attraction in Figueres. Installed in 1968 in the town's former theatre, it's a masterpiece in its own right. In line with Dalí's instructions, no explanations are given to visitors. The artist said: "This museum must not be seen as a museum. It is a gigantic surrealist object, where everything is coherent and nothing escapes my understanding."
Dalí's "Sistine" chapel is home to a clever portrait of Abraham Lincoln with Gala looking out at the sea and a depiction of Beethoven in octopus ink. The stereoscopic works have a 3D effect.
The museum recently took on the painter's former home Torre Galatea. This building contains a collection of 39 pieces of jewellery created by Dalí between 1941 and 1970, as well as a permanent exhibition of his works and sketches.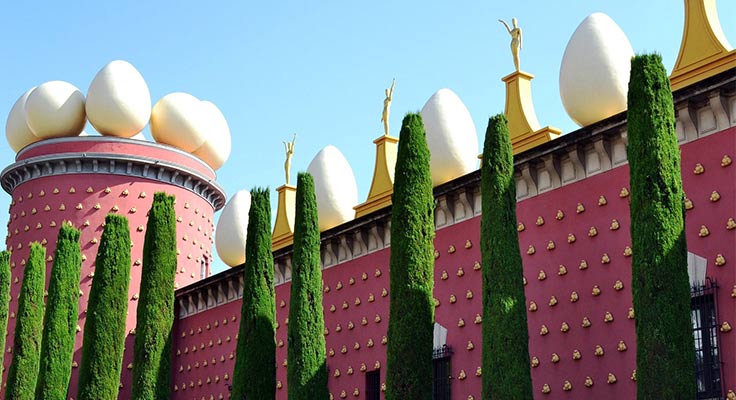 CADAQUÉS
Cadaqués is a little corner of paradise on the Costa Brava. This seaside village floats like a mirage on the horizon.
Cadaqués is an unmissable Girona destination on the Cap de Creus peninsula. Along its rocky coastline, isolated coves and beaches await. Anyone who loves a good hike will enjoy the trails in the stunning Cap de Creus Natural Park.
Cadaqués has long inspired painters and artists, and is something of a cultural centre with many museums and art galleries. During your time here, make sure to visit the Salvador Dalí Theatre-Museum.
With its maritime tradition, white-walled Cadaqués is the perfect place for all kinds of activities on the water. It's also a natural port and a foodie paradise. The local food is a delicious way to top off a lovely day in this little Spanish haven.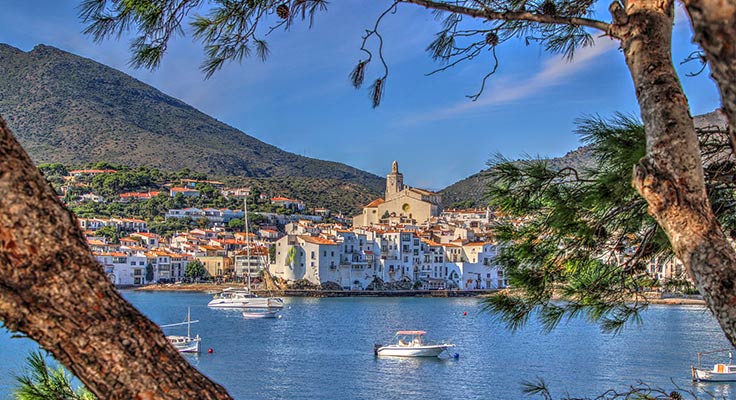 BARCELONA
Barcelona is nicely located between the Mediterranean Sea and Montjuïc hill. With two and a half miles of beaches near the city centre, endless landmarks and historic neighbourhoods, Barcelona certainly makes an impression. During your visit, you can follow in the footsteps of internationally renowned artists: Dalí, Picasso and Gaudí all left their mark on the city. Stroll around Barcelona and you'll be astonished by the incredible Casa Batlló, Casa Milà, Parc Güell and Sagrada Familia, which are all examples of stunning Catalan architecture.
Treat yourself to some mouthwatering Spanish tapas on La Rambla, in the Gothic quarter or in El Raval. Football fans will want to visit the famous Camp Nou.
As the sun sets over the city, Barcelona truly comes alive. With the lower night-time temperatures, the party can begin. In the Montjuïc gardens, the magic fountains put on an incredible sound and light show. You'll come across all kinds of events at every turn. Barcelona is a good place to visit in the winter or the summer with its markets, sports matches, fairs, music and shows for the whole family.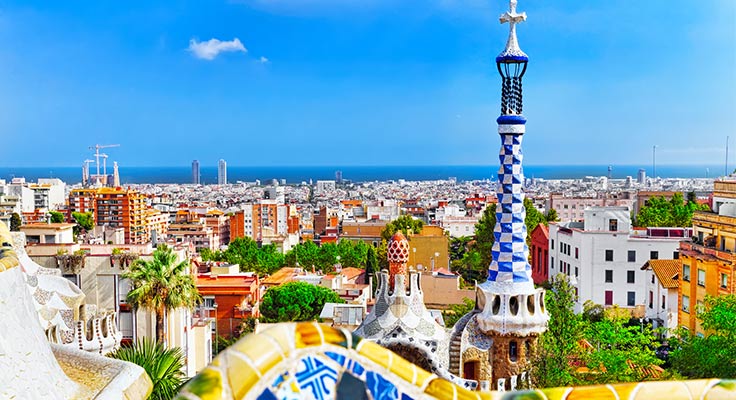 PORT AVENTURA
Located on the Costa Dorada, Port Aventura is one of Europe's most iconic theme parks. It has six themed areas and is perfect for a fun day out with friends or family.
Travel to all four corners of the world without leaving Spain! With "Waitan Port", "Cobra Imperial", "Dragon Khan" and "Shambala", the whole family can enjoy a Chinese adventure. "Kontiki" and "Tutuki Splash" transport you to Polynesia, and "Los Portillos", "Hurakan Condor" and "Serpiente Emplumada" have a Mexican flavour. There are rides for everyone among the 43 options at Port Aventura.
All ages will enjoy having fun at the amazing Port Aventura shows. Ancient Mexican rituals, Polynesian dancing and Shrek's adventures are just some of the 15 shows to watch at Port Aventura.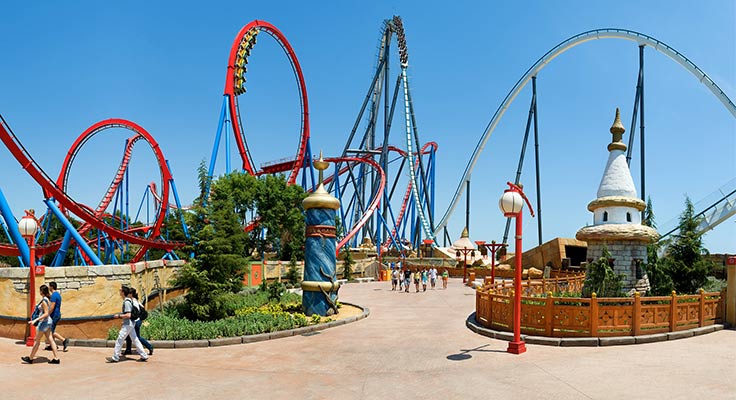 SHOOPING AT LE PERTHUS
Le Soleil de la Méditerranée campsite is located 40 minutes from Le Perthus. The originality of Perthus (in Catalan: El Portús) lies in the fact that it was built in both French and Spanish territory. So you just have to cross the street to change country.
This city is ideal for shopping: ready-to-wear shops, jewellery stores, perfumeries and leather goods alternate with grocery stores, liqueurs, tobacco and souvenirs.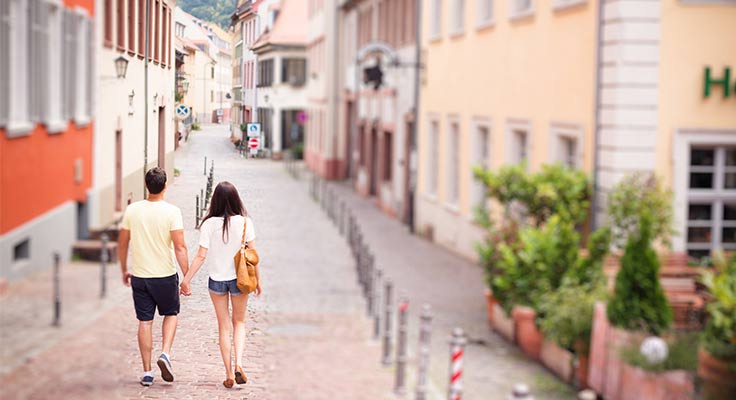 EXPLORE THE SURROUNDINGS OF LE SOLEIL DE LA MÉDITERRANÉE CAMPSITE